(Download AC Mould's Equipment List, to view details of our facilities for mold making, injection molding, sewing & post-processing, testing & inspection, assembly.)
To build competitive Orthopaedic Brace products, it's essential to find a reliable manufacturing source.
Come to AC Mould, get your products idea fulfilled, developed, manufactured, and controlled in one place.
Let us help you take care of all the steps: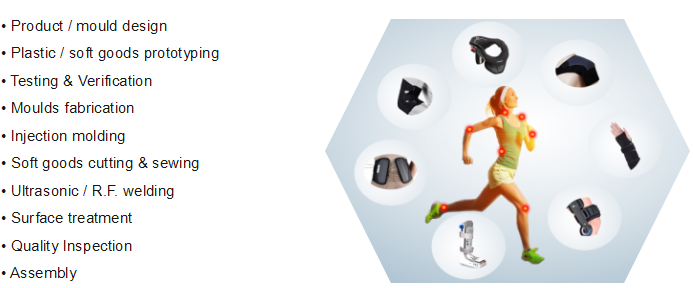 We fulfill our commitments to provide good quality & on-time delivery & open communication & favorable prices.
Over the years of working with the top companies in the orthopedic industry, we've developed the highest quality standards.
In constant improvements, we're statisfying our most demanding customers.